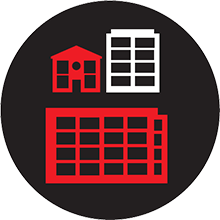 Whether your business has multiple sites and locations or whether the directors or staffs need to connect from home, we are able to configure your IT systems to accomodate, safely and securely. We have a wealth of knowledge and experience and depending on your requirements we can configure a system using various technologies to ensure that your data is available to you securely.
Businesses with multiple sites will usually require a secure LAN-to-LAN (site to site) VPN connection. This ensures that traffic is only passed between the locations securely by those sites through an encrypted tunnel. This eliminates the possibility to someone externally tapping into the tunnel to access your data.
Homeworkers or remote workers would typically have an encrypted user VPN connection, or in some cases a Remote Desktop Services server would be installed to give staff access into the systems via a virtual desktop specifically for them.
BACK TO IT CONSULTANCY