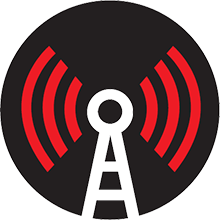 For many years there has been a need for managers and in many cases staff to have the ability to work either from home, from client locations or from other branches. In the past, remote working wasn't often a suitable option due to security risks, slow, unreliable or expensive Internet connections. With the advancement of IT in recent years, Internet connections becoming more stable, faster and more cost effective, technologies advancing to increase security and efficiency, remote working is easily achievable and won't put large financial commitments on the business.
We have several solutions that we can implement to ensure that you, your managers, and if required your staff can operate outside of the office. Depending on your budgets and requirements, we can provide you with a suitable solution. Such remote working systems could be:
- Remote access to emails.

- VoIP telephone handsets remotely or via smartphone apps.

- Remote workstations accessing the network via a client based secure VPN connection.

- Connection of remote offices via secure Lan-to-Lan VPN connections seamlessly connecting your multiple business locations.

- The development of bespoke applications accessible over the Internet.
BACK TO IT CONSULTANCY